"The music inside" is the result of a collaboration between the digital artist Leonardo 
Dentico and the photographer Roberto Costantini.
The two crazy minds already collaborated on an image for a contest started by Coca Cola 
for their Burn Energy Drink with the result they won the public prize.
After that event they decided to work together again in order to blend Roberto's photos 
with Leonardo's surreal style one more time.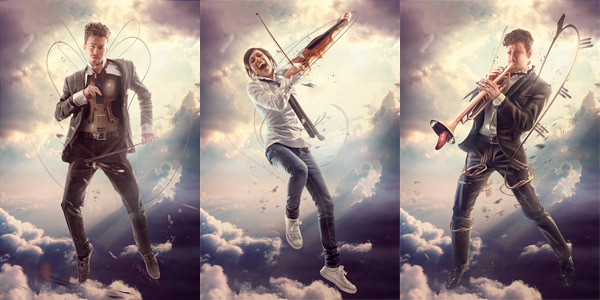 Art direction:
Leonardo Dentico,Roberto Costantini
Photography:
Roberto Costantini
Photo-Retouch:
Leonardo Dentico
Models:
Nicolò Paludi,Priscilla Accettone